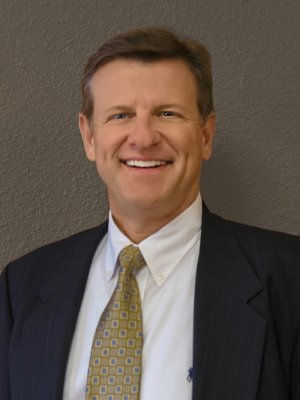 John B. Kincaid
Financial Advisor
Registered Principal
Investment Adviser Representative
John earned his Bachelor of Science Degree in Finance from Arizona State University in 1984.  He has been providing clients with financial advice, portfolio management, insurance services, and estate planning for many years.  John is the founder and principal of Kincaid Financial Advisors.
Specializing in the area of retirement planning and asset protection, John works with clients to help them with their objectives both in planning for retirement and portfolio management throughout their retirement years.  Through consistent effort and a reputation of integrity, he has built a solid base of clients not only in Arizona, but in multiple states across the U.S. (for a complete list of states licensed in, please see bottom of this page).
John has developed strong relationships with several CPA's and Estate Planning Attorneys who are available to assist in the overall strategic planning process.
John Kincaid holds Securities Registrations which represent one step in the registration process. They are:

Series 7 - General Securities Representative     
This registration qualifies a candidate for the solicitation, purchase, and/or sale of all securities products, including corporate securities, municipal securities, municipal fund securities, options, direct participation programs, investment company products, and variable contracts.

Series 24 - General Securities Principal
This examination qualifies individuals required to register as general securities principals in order to manage or supervise the member's investment banking or securities business for corporate securities, direct participation programs, and investment company products/variable contracts.
Series 65 - Investment Adviser Representative 
The Series 65 is designed to qualify candidates as investment adviser representatives.

Series 63 - Uniform Securities Agent 
The Series 63 is designed to qualify candidates as securities agents. The examination covers the principles of state securities regulation reflected in the Uniform Securities Act.

John Kincaid holds an Arizona insurance license with the following lines of authority:
Accident/Health Producer
Life Producer
Variable Life/Variable Annuities
John is also Insurance licensed in the following states: Alabama, Arizona, Arkansas, California, Colorado, Florida, Georgia, Michigan, Montana, Nebraska, Nevada, New Mexico, North Carolina, Ohio, Oregon, Texas, Utah and Washington.
Rochelle Kovac and Krystal Lightfoot
As the first "faces" you see when you walk into Kincaid Financial Advisors, Krystal and Rochelle greet clients upon arrival and are the voices you hear on the other end of the phone when calling. Both Krystal and Rochelle handle various aspects of clients' day-to-day needs and manage all client relationships by providing operational and technical support. Krystal and Rochelle's background in the customer service and administrative industry has helped them to
become invaluable to our firm in their role as Administrative Assistants. In this capacity, they communicate with clients throughout the year helping them with service and support in processing new accounts, coordinating and tracking account transfers, processing withdrawal requests and assisting in overall client experience at the firm. Prior to Krystal's employment at Kincaid Financial Advisors, she worked in Human Resources and Hospitality. As for Rochelle, prior to her employment with Kincaid Financial Advisors, she has worked for a large computer storage company as the administrative office manager in Minneapolis. Prior to returning back to Sedona, Rochelle worked for a large Financial Services Company in St Paul as an Account Specialist.
Rochelle enjoys time with her family, walking her dog and beating her opponents at a serious game of backgammon. She enjoys the outdoors, camping, cooking and finding new areas to explore in Arizona. Rochelle has a very unique talent about her that makes people feel warm and welcomed in our office.
Coming from a corporate world background; when asked Rochelle states "Working with Kincaid Financial Advisors has been a breath of fresh air and I enjoy the small office setting where you are noticed and not a number. It speaks volumes to feel appreciated as an employee and treated as a valuable asset to the team."
When you ask Krystal what she loves doing in her spare time, she will tell you "I enjoy spending time with my family- hiking, reading, exercising, traveling and working outside on our ranch. I also love doing adventurous things such as sky diving and riding roller coasters. Things I would love to do in the future include backpacking in New Zealand, learning a new language and white water rafting."
Krystal also says, "Of all the places I've worked, this is by far the best job I've ever had. Our clients are like family and make my job an enjoyable experience on a daily basis. It's a rewarding work environment and I am always made to feel as if I am a contribution to the success of this company. I am recognized for my hard work and know that it is appreciated. One of the things that have made my experience more enjoyable is the ability to remain challenged and continually learn new things."